Getting certified doesn't build your business …
Let's Build the Business of your Dreams
Fill out the form for more information on how you can become a World-Class Coach.

Personal Development is the best industry in the world – and today, there are more coaches and consultants than ever before.
Have you ever wondered why so many incredible coaches, aren't making any money?
Perhaps you're a coach with a lot of desire but your business results are mediocre at best?
That is, if you've even managed to get started building your coaching business at all.

Here's the deal – there's a lot of certification programs out there and there's a gaping hole in the industry when it comes to understanding and embodying what it wakes to be a World-Class Coach with World-Class results to back it up.
That's the gap we're committed to filling through our World-Class Coach program – a 20-week, in-depth, coaching program designed just for coaches.

For 14 years our founder, Arash, has been getting multiple 7-figure results in this industry, with hundreds of client testimonials of incredible transformations – and he's sharing everything he's learned along the way with our World-Class Coaching clients to help them springboard to the top of this great industry
… because the world needs more World-Class Coaches.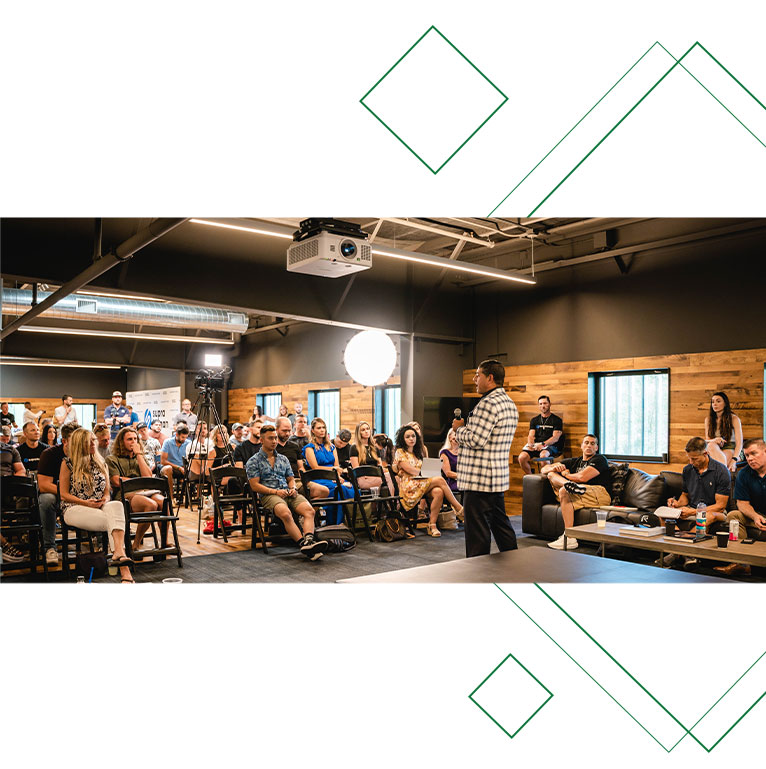 with Millionaire Mentor and Thought Leader Arash Vossoughi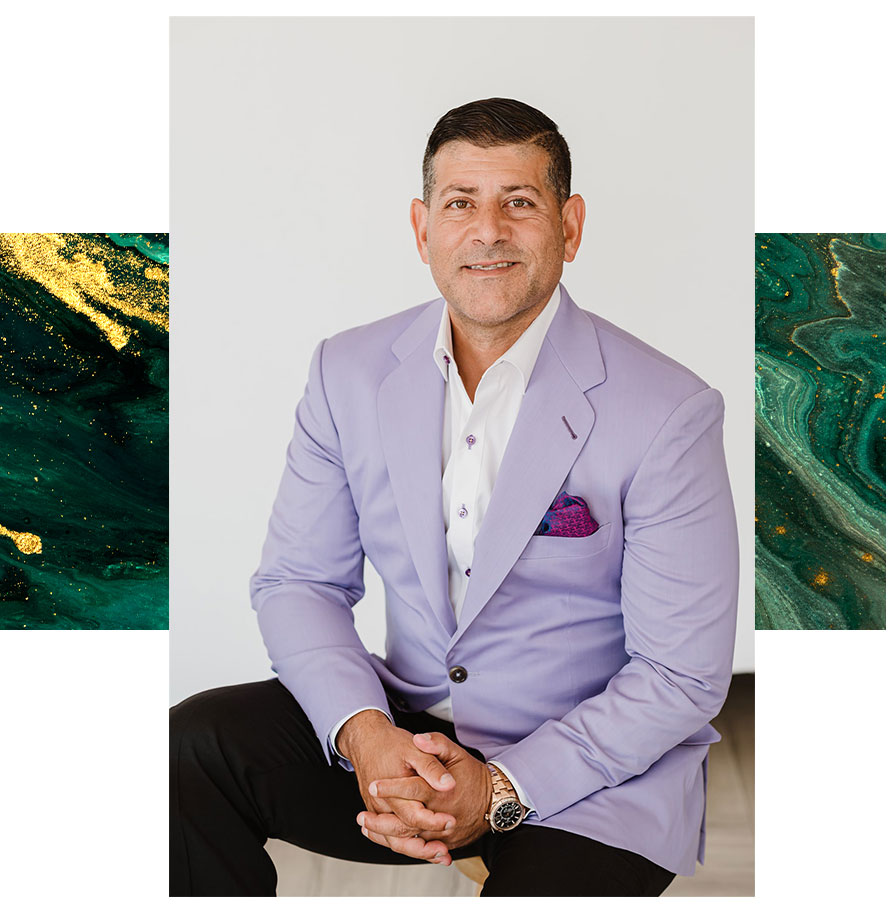 Arash Vossoughi is the Co-Founder and President of Voss Coaching Co., a company committed to helping individuals, professionals and entrepreneurs break through barriers and achieve personal freedom.
With fifteen years in the personal development industry, Arash is a sales expert who has successfully transformed the lives of over 100,000 clients .
As the creator of the Millionaire Mastermind and 7-Figure Self-Image programs, Arash has inspired individuals in over 2 dozen countries to achieve new levels of confidence, discipline, leadership, and revenue. Due to his dynamic and engaging communication style, he is highly sought after to speak into the lives of professional athletes and CEO's.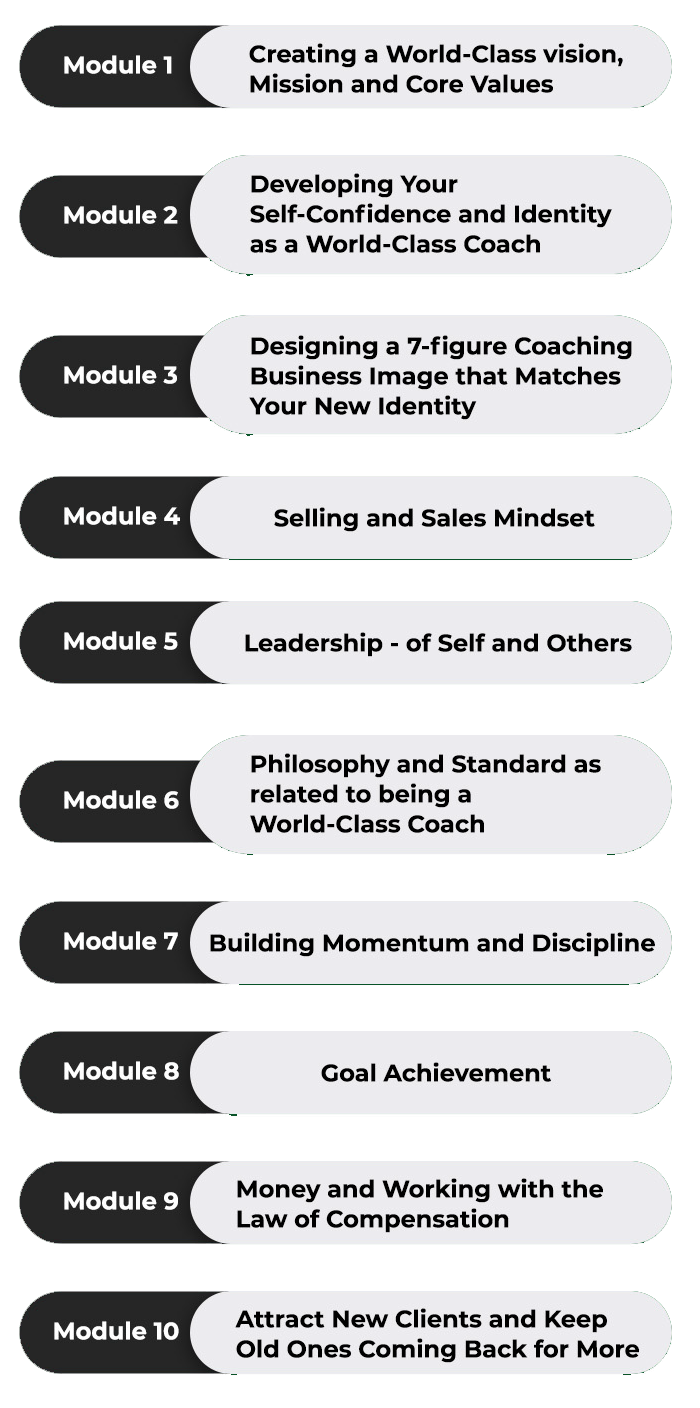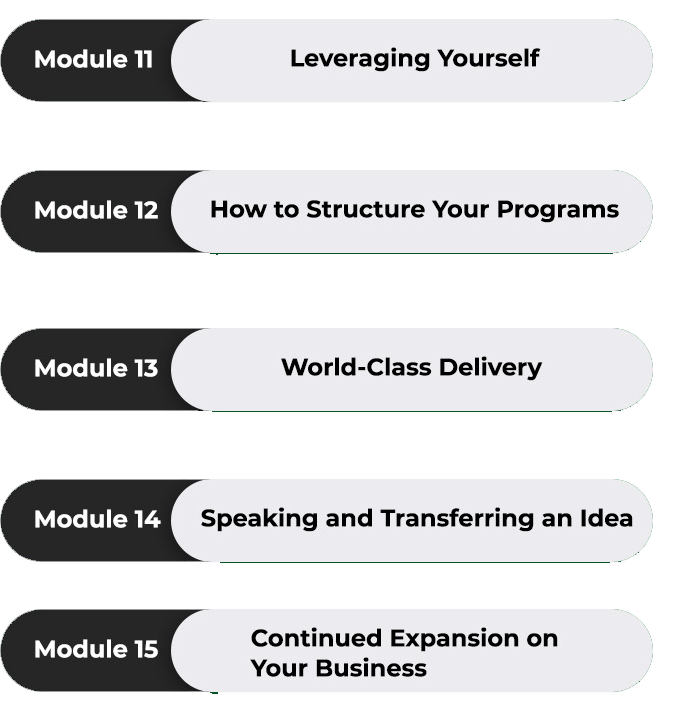 Establish your message and get clear on what makes you unique
Determine your ideal client and their wants and needs
Build your email list, create and leverage your content
Funnels and developing a marketing mindset

With your own coaching business